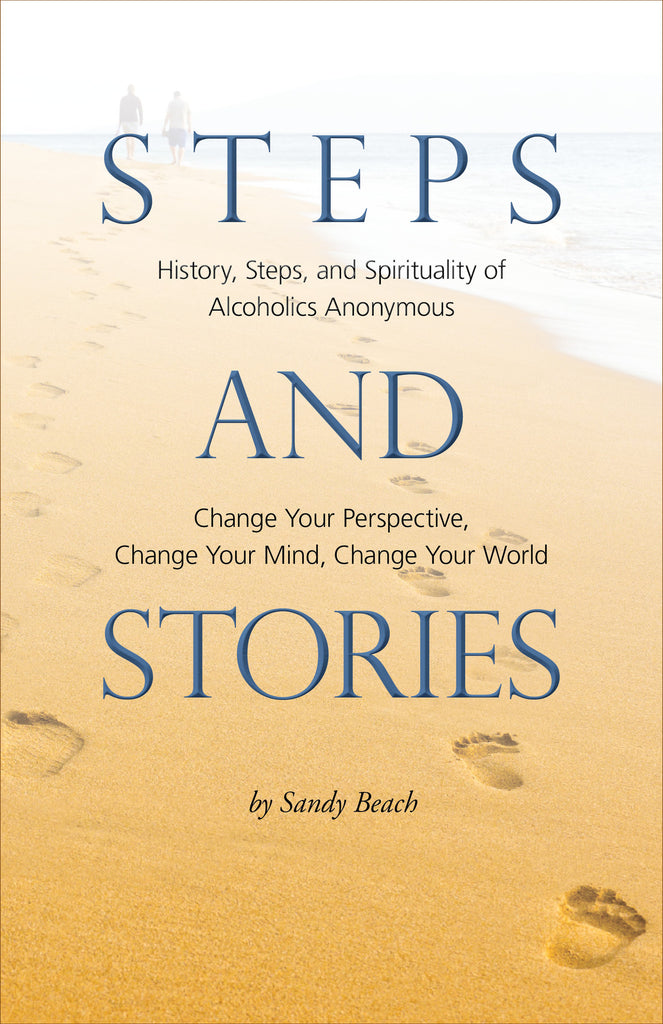 Steps & Stories by Sandy Beach

Did you know that Dr. Bob sponsored the first 13th stepper? Get the whole story......
Steps & Stories talk by Sandy (Richard) Beach was delivered at his home group in Tampa covering the history of Alcoholics Anonymous as well as the spiritual principles of 12 Steps. Sandy considered this to be his quintessential work and I believe you will too. Sandy's story telling abilities and his spiritual approach make this an unusually engaging book that is difficult to put down. Sandy was a "circuit" speaker in AA for much of his 50 years of sobriety and this work is a culmination and tribute to Sandy and to AA. Steps & Stories may well prove to be the best and most helpful book to have been published since "A New Pair of Glasses".
Not to be missed...
Readers comments:
"Thanks again for publishing "Steps and Stories". I can't put it down, and I know that I'll be referring to it for a long time. Some of the things that I was not able to understand make more sense now, and I feel more motivated and more enabled to identify and work on the things that I can change." Thank you, Liz
"I finally got a rainy day to start reading it.  It is awesome.  Thanks.  Sorry I did get to it sooner for others to enjoy.... Please send ASAP" John W – Hezelden/BettyFord bookstore Hazels Cup
"I loved Sandy B and now through this book I can pass on his good humor, insight and perception to guys I sponsor and to others who did not know Sandy. I ask people I give the book to, to first listen to a tape of Sandy so they can get a feel for his humor and cheerful wisdom before they read the book. Then the book delivers the message, which I feel Sandy wonderfully summed up at the end: "There's nothing to know. There's just a show to behold." Thank you very much for your outstanding service." Peter K.
---
Share this Product